Deck Tech
Advocate has partnered with cleverbridge to create Deck Tech - an exclusive summer series that allows tech industry professionals to enjoy summer sun, barbecue, cleverbridge's new rooftop deck, and talking tech. No suit? No problem...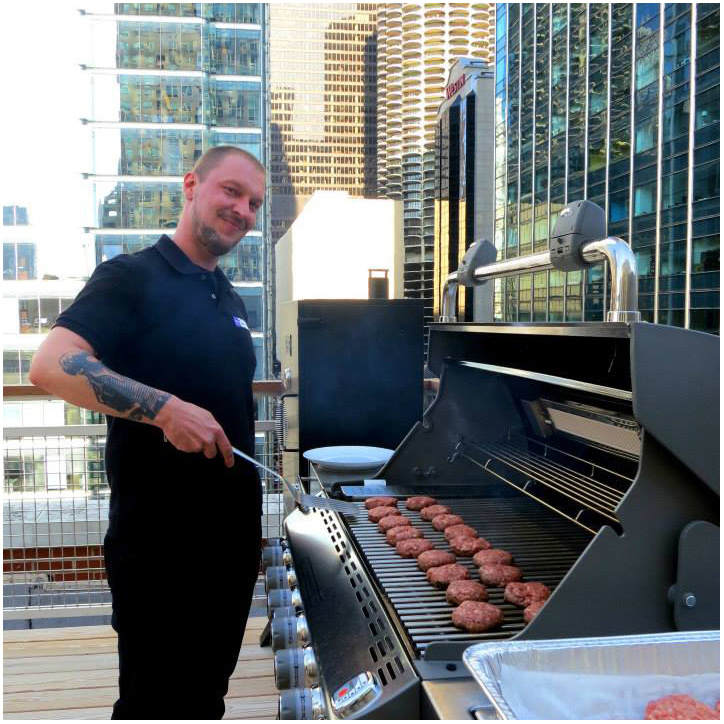 2014 Crain's Guide to Networking: Six great tech groups
August 2014
Deck Tech
Founded: 2014
Founders: Craig Vodnik, co-founder, cleverbridge Inc.; Craig Braham, CEO, Advocate Commercial Real Estate Advisors
Where and when: Monthly atop cleverbridge's rooftop deck in River North (see pictures)
How to get in: Contact Mr. Vodnik. You must be invited, but there's no formal program or application process for this low-key after-work party; it's just a chance to relax with other techies while enjoying the view from the cleverbridge deck.
Who's there: Entrepreneurs, software engineers, tech experts and enthusiasts
Fees or dues: None
Average number of attendees: 100
Notable: Mr. Vodnik promises that the August edition of Deck Tech will feature fish that he caught during a trip to Alaska.
Source: Crain's Chicago